Justin Bieber Forgets Lyrics During Surprise Live Performance With Ariana Grande

Justin Bieber gave Ariana Grande fans the surprise of their lives when he appeared on stage and performed with her in Miami Saturday as part of her Honeymoon Tour — even though he totally forgot the lyrics to their duet.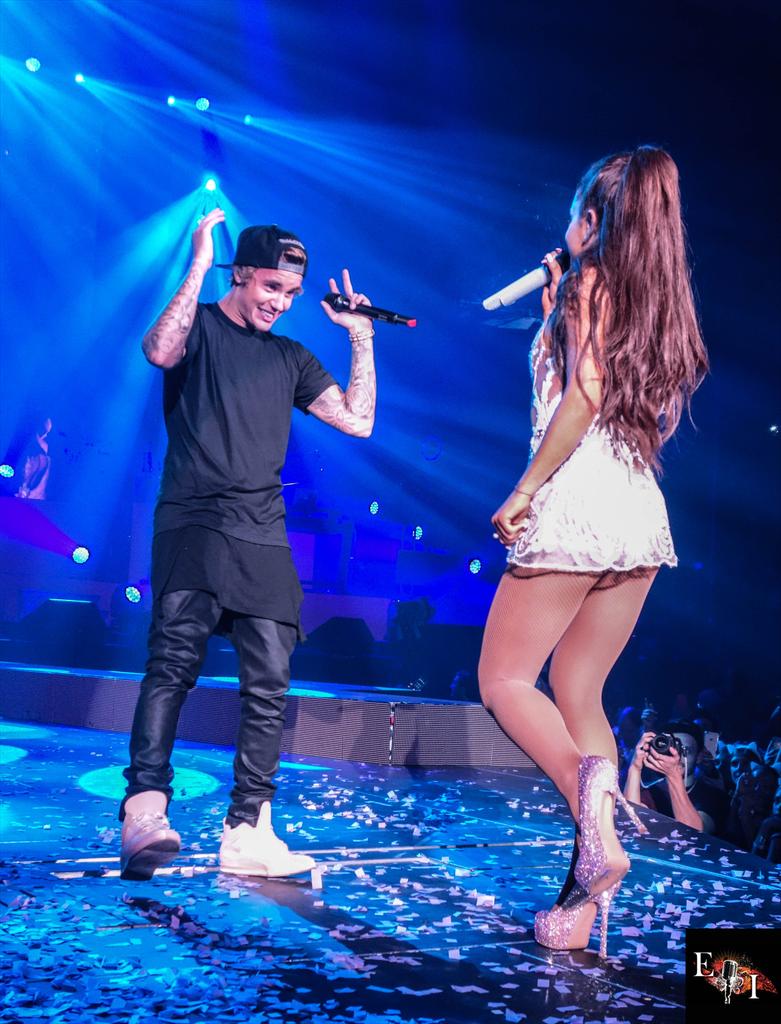 Bieber,filled in for The Weeknd during Grande's song "Love Me Harder," and completely blanked on the words before Grande had to jump in and pick up the lyrics for him.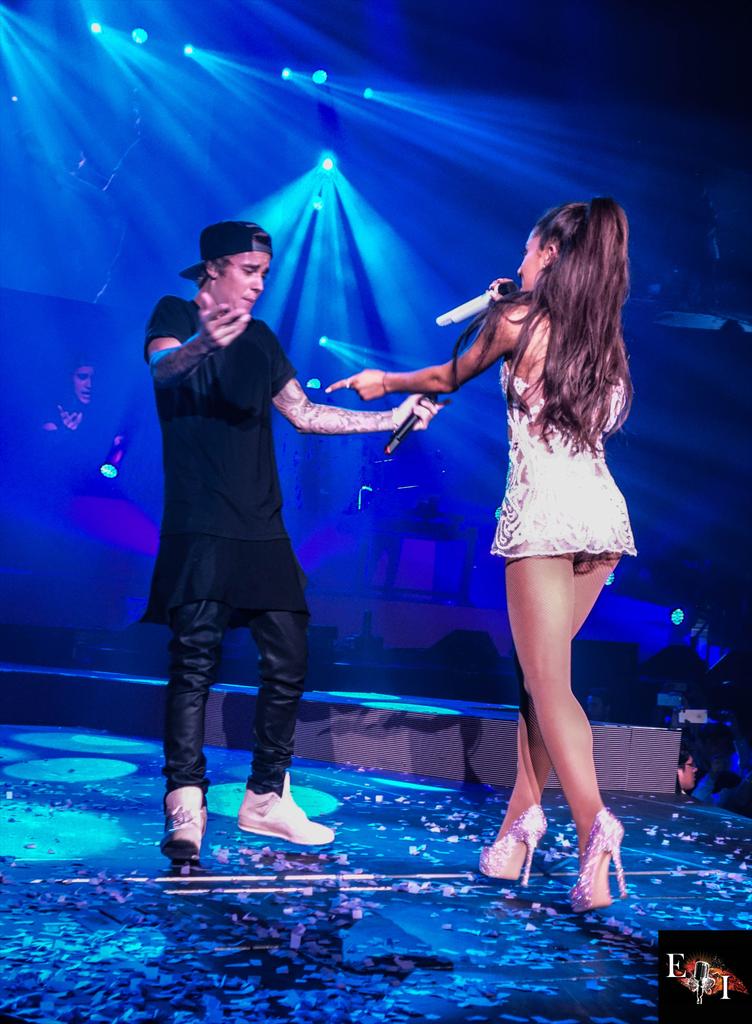 "So I feel bad, I forgot the words, Ariana," he explained as soon as the song ended. "I've been trying to memorize them backstage for like an hour."
The 21-year-old "Bang Bang" singer didn't appear upset and told the Canadian pop star "nobody heard" while pointing to the audience of screaming fans.
The two also performed Bieber's hit "As Long As You Love Me" together.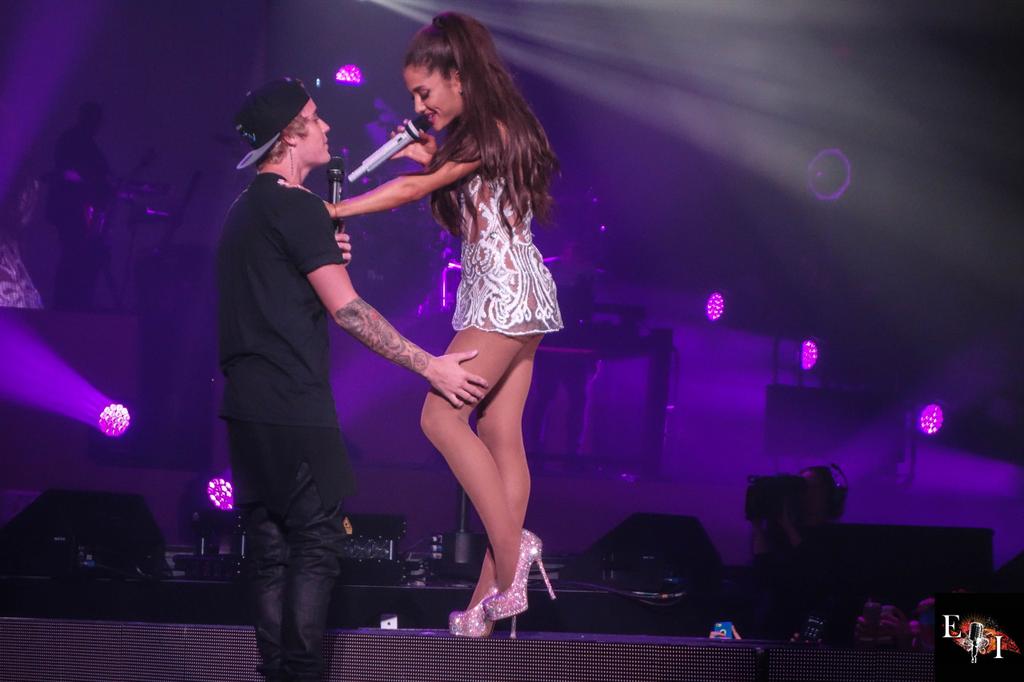 Can anyone hear anything over all that screaming?
Source: NY Daily News